Our English Cream Golden Retrievers
OUR DOGS
Our English Cream Retrievers have all the qualities breeders and pet owners want their dogs to possess!
Here you will find all the information on our English Cream Golden Retrievers.
IZUM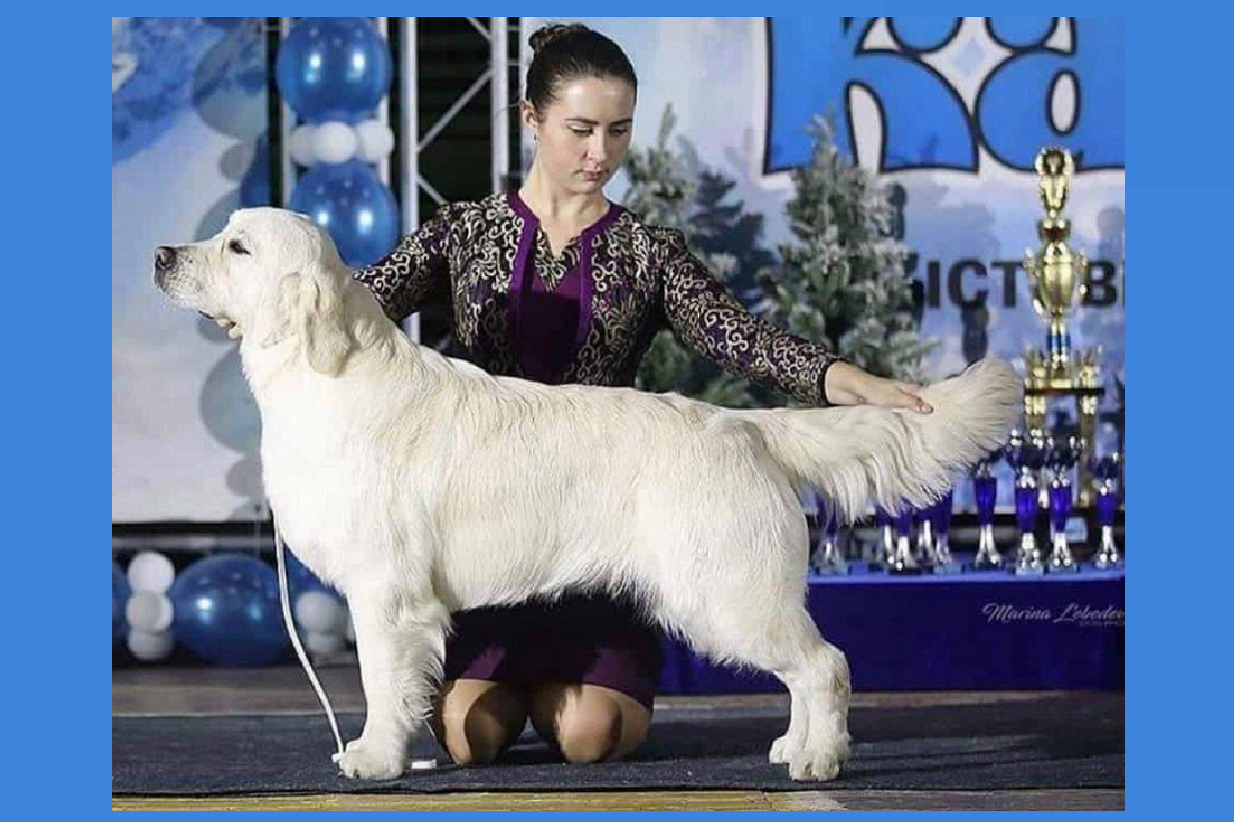 Izum is our new English Cream Golden Retriever that was bred and Imported from Russia. He is a Junior Champion that passes on his phenomenal genes and his fun and loving temperament.